Creating Value & Opportunities (gasworld 2019)
In 1978, in a small kampong village on Singapore Main Island, Peh Lam Hoh (pictured) saw an opportunity in exporting and importing gas equipment. Encouraged by his family to become an entrepreneur, Peh started trading business from his house and Sing Swee Bee Enterprise (SSBE) was born. Fast forward 41 years and SSBE has grown into a group of companies (Sing Swee Bee Group), many of which are involved in the industrial gases business and spread throughout Southeast Asia.
---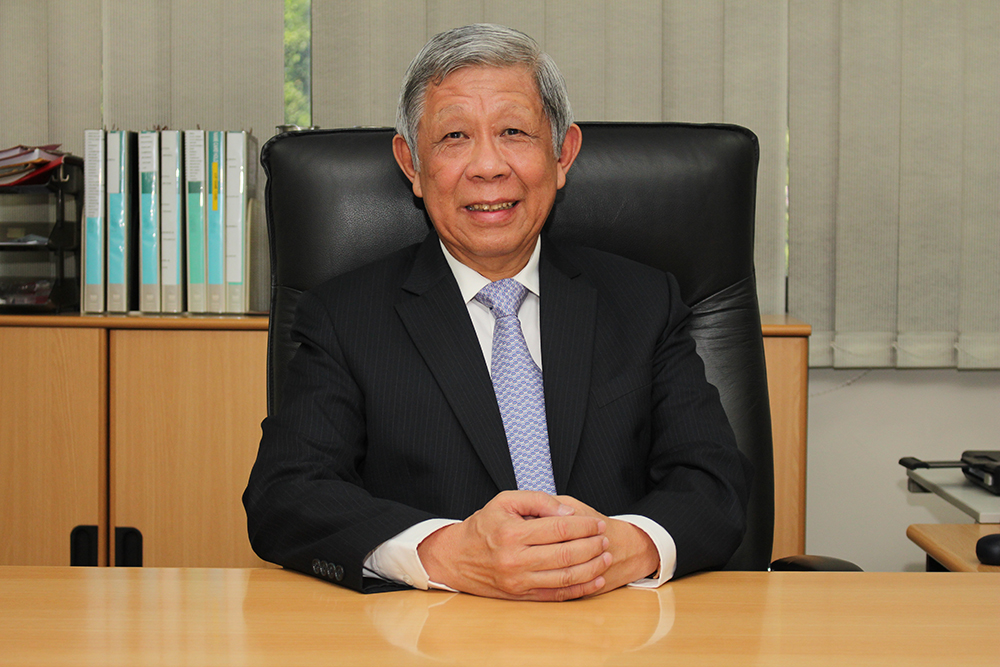 Focusing on providing cryogenic and hydrocarbon bulk liquid, ISO tank leasing, repair, maintenance and re-certification services to the gas and marine industry, SSB Cryogenic Equipment was formed in 1996. The company is the largest T75 ISO tank lessor in Southeast Asia, providing transportation and distribution support, as well as the supply of bulk liquid on both constant and turnkey basis to clients within the region. It also specializes in cryogenic, marine and project solutions, such as purging for vessel (on and offshore), pipelines and cargo tanks, non-destructive testing, repair and retrofit work for LNG membrane vessel and project commissioning.

Headquartered in Singapore, with representative offices in India, Indonesia, Vietnam, Philippines, China, Thailand and Malaysia, SSB Cryogenic Equipment's footprint spans East Asia (China, South Korea, Taiwan), South Asia (Pakistan, India, Sri Lanka), Oceania (Australia, New Zealand, Papua New Guinea, Fiji), Middle East (Dubai, Oman, Qatar, Israel, Egypt), South Africa (Nigeria) and Europe (Spain, United Kingdom), as well as Southeast Asia.

"One of our key success factors is the ability to adapt and be receptive to signals arriving from the ever-changing landscape in gas, energy and marine industry," said Peh when gasworld met with the company during a recent trip to Singapore. "We view every problem as an opportunity; creating values and helping our customers and business partners differentiate themselves from their competitors. At the same time, setting us apart and enabling us to outpace our competitors. By aligning our capabilities into one, we are able to move up the value chain and provide total solutions to our customers."
Since its inception, SSB Cryogenic Equipment has achieved numerous milestones including: conducting the first small-scale LNG transportation and distribution field trial for Pertamima in Indonesia; providing transportation and delivery of 60 million m3 of nitrogen to Shell for its plant shutdown and start-up operation in Singapore over a period of six months; and providing regasification, LNG transferring service and provision of equipment to assist in the bunkering work for the first LNG bunkering project in Singapore – GOLAR HILLI.
The company also tested and repaired all four membrane cargo tanks for LNG LERICI (the first total replacement of LNG membrane cargo tanks in Asia, second in the world) and provided LNG transferring and bunkering services for the first LNG-powered tug in Southeast Asia. "Our business objective is to become an integrated solutions provider in the gas and marine industry," Peh continued. "We focus on value creation, rather than just value adding and provide a me-too product and services."
SSB Cryogenic Equipment is currently focusing on expanding and developing small-scale LNG supply chain solutions in Southeast Asia, promoting transportation, distribution and storage of LNG in small-scale aspect to locations with limited access of energy sources due to inadequate distribution and poor interconnectivity of gas pipelines.
With a global push towards a cleaner energy source, Mr Peh said SSB Cryogenic Equipment sees a huge opportunity in LNG related business within the next few years, from LNG liquefaction and bunkering to the need for intermediate storage and break bulking solutions. "We see this opportunity even more so after the announcement by IMO Marine Environment Protection Committee (MEPC) on the implementation of a global cap on sulfur content of marine fuel. In addition, we may also see an increase demand for small-scale LNG facilities for geographical locations like islands and archipelago states."
"Recognizing these opportunities, we strive to expand our business capabilities and value propositions, pushing forward the development of small-scale LNG supply chain solutions, from LNG liquefaction, bunkering, and intermediate storage, break-bulking, to provide project financing support and investment of LNG-related opportunities in South East Asia." "By collaborating with global, regional partners and patent owners to enhance our overall technical capabilities, we aim to solidify our position as a total solutions provider in the LNG industry."