Transition to new ISO standard (updated)
The cornerstone of any organisation is its outstanding quality management system and the commitment to compliance with the industry best practices.
Sing Swee Bee Enterprise, SSB Cryogenic Equipment & SSB Cryogenic Services makes a constant effort to ensure both customers and company requirements are achieved, complying with the regulation and provision of company's offering in a most cost and resource effective manner. Such commitment enables the company in improving its effectiveness and efficiency on a continuous basis.
The establishment of the Quality Management System is in accordance with the updated 2015 edition ISO standards.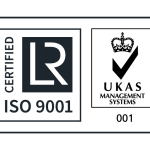 ISO 9001:2015 QMS Certification Download